Like the bicycle brooch, this pendant combines elements from several courses at Morley College. Paul Wells taught mokume gane in a Beginner and Intermediate class and promised us we'd be using scraps and offcuts for years to come (true); Annette O'Sullivan encouraged the Wednesday evening Contemporary Jewellery class to try kumihimo braiding and broom casting; and Judy McCaig ran a masterclass in riveting.
This piece has visible tube rivets securing the bail, an invisible tube rivet attaching the casting and decorative ball rivets in the mokume gane. The slate came off the beach at Hayling and it's very soft, so all the rivets go through into silver pebbles on the back.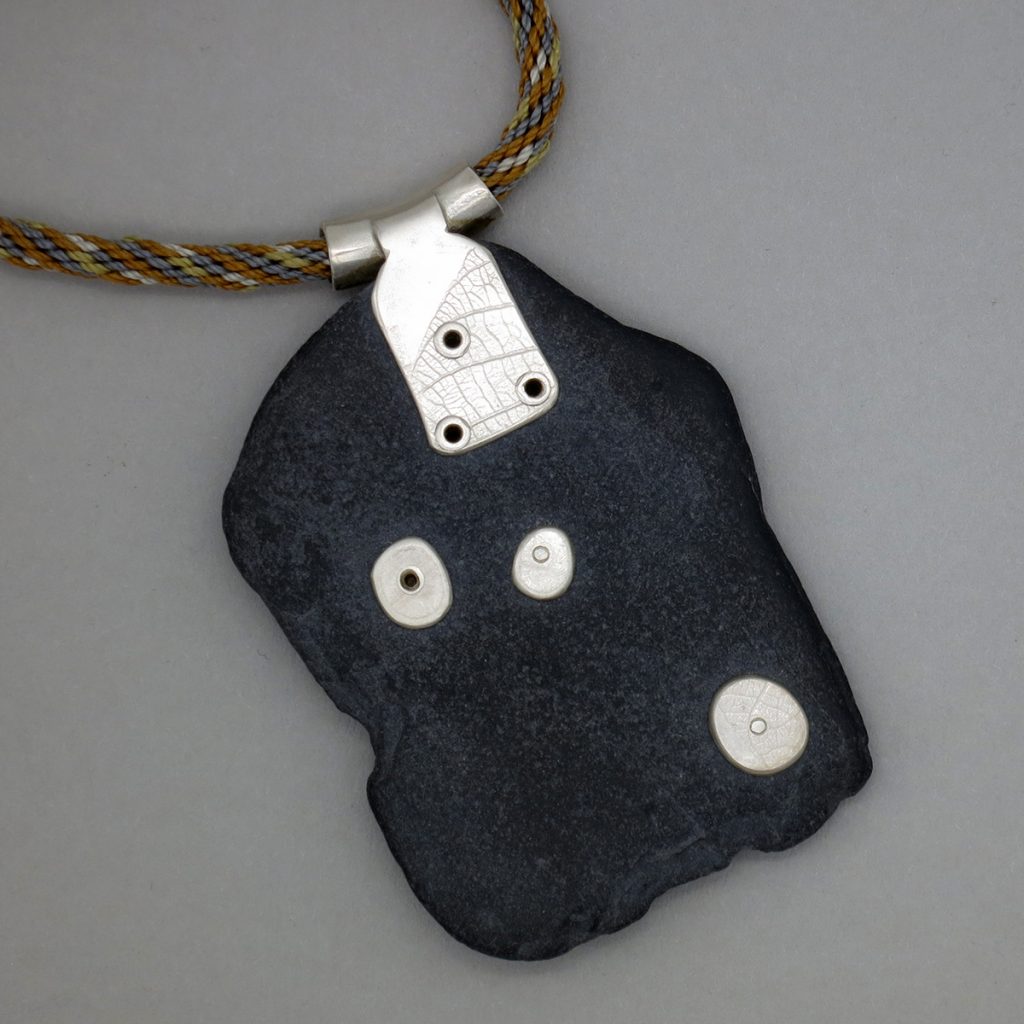 I made several lengths of kumihimo braid during the first Covid lockdown, because it was an easy (and quiet) thing to do at home.