I don't remember getting this mug, but I do remember my parents telling me the potter didn't have a 'Mary' and had to make one.
'Mary' was already waning in popularity when I was born, whereas Sarah – the most popular girl's name in New Zealand between 1954 and 2017 – was on the rise (track your own name: stuff).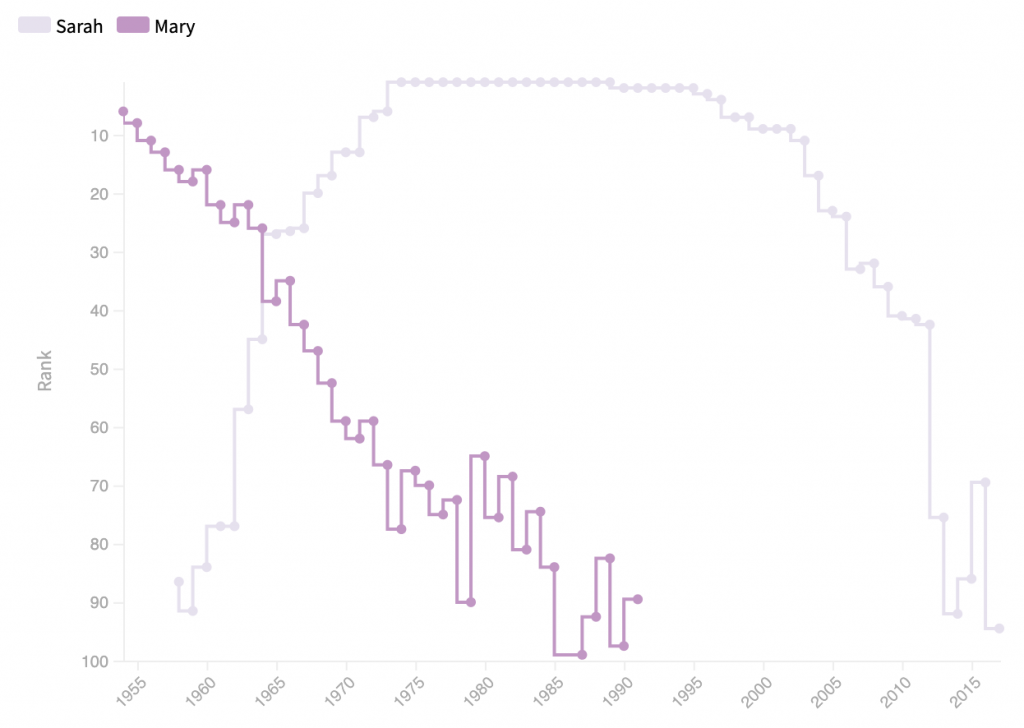 That said, I think they bought the mug when we were in England, in 1969 – where 'Mary' was taking a similar dive (make your own: Office for National Statistics).