I've joined a jewellery collective to get part-time use of a bench in a studio in Vanguard Court, down in Camberwell. It's a commitment (eek), but it's also a sensible first step.
It was strange to be making jewellery again after more than a year, but also very satisfying. Most of my tools are still in Hayling, so I was limited to sawing, filing and sanding. These pieces will come together into a brooch, once I get my soldering kits, pliers and hammers.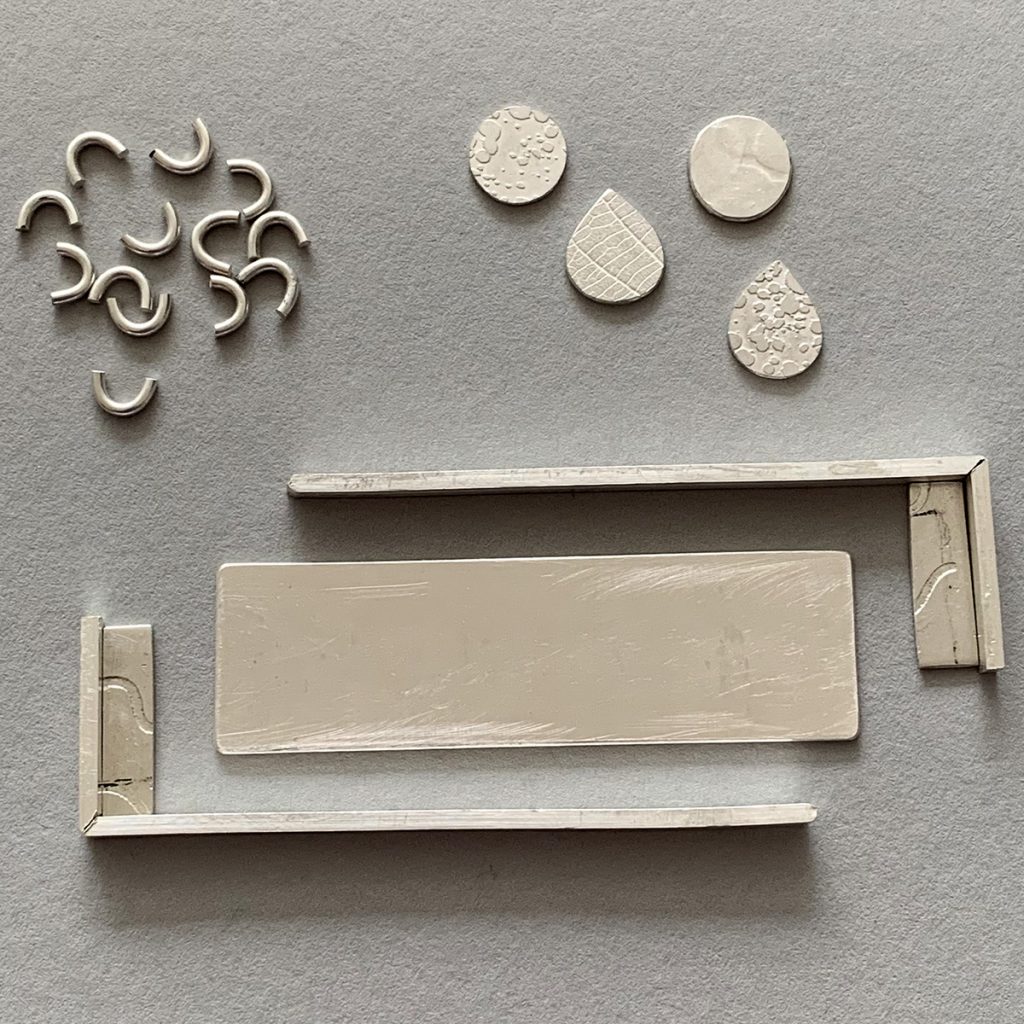 Partway through the morning, I looked out the window and spotted this fox asleep in the roof opposite.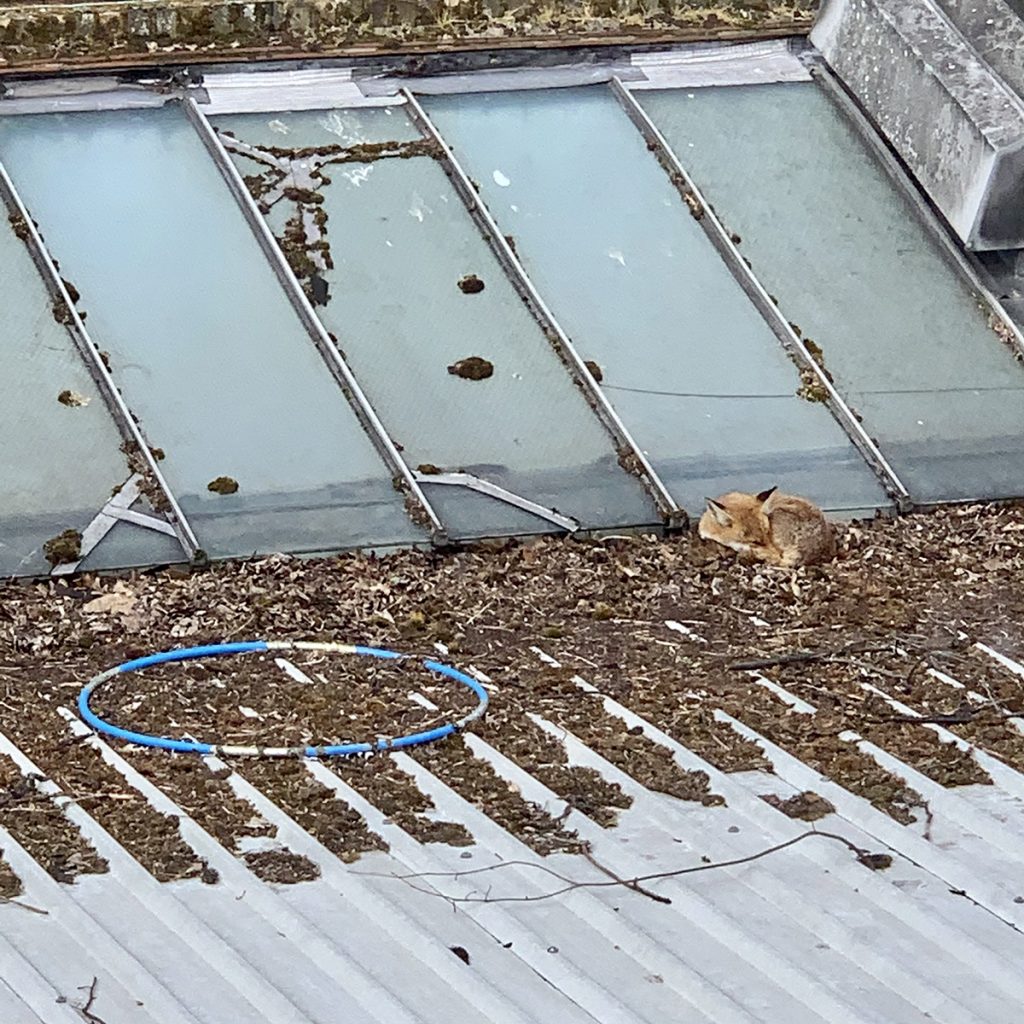 I think there's a pottery studio below, so the roof might have been warm.